4ID: We magnify your vision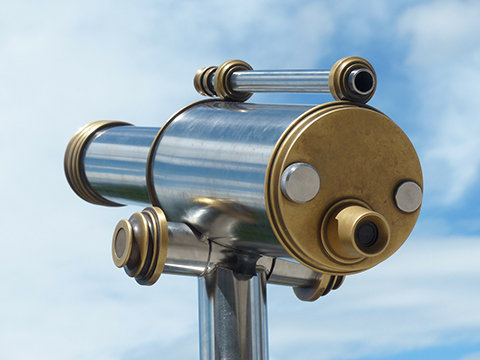 Our Mission
Providing our customers with a comprehensive and effective end-to-end solution for product development and production. Our team of experienced professionals and experts will give full support for your projects
Industries
Medical Devices
Electronics and Telecom
Energy Systems and Cleantech
IR Technology applications
Computerized Analysis Services
Our fields of Competence
Mechanical & system design
Mechanical analysis & simulations
Thermal analysis & design
Innovation and IP development
problem solving and failure analysis
Our Benefits
You benefit from the expertise of experienced professionals who will complement your company's capabilities. Off-load routine analysis and design work to let your staff focus on your company's core issues. Reduce your need for costly computer and software procurement, maintenance and training. Reduce design iterations by replacing trial-and-error with analysis and proven experience. 4ID helps you integrate analysis into the design process to create a superior product for today's highly competitive market.
Your Engineering Solutions Partner

Work on projects from proposal to completion. Use 4ID as your mechanical engineering department. Outsourcing engineering tasks: off-load common tasks like analysis, design and drafting. Use 4ID for specialized needs: use our expertise in stress analysis, vibrations, thermal analysis and solid modeling. Adding the capabilities of a full-service engineering firm to a company can provide numerous benefits.

Availability

Add the capabilities that you need, when you need them. 4ID provides a full range of mechanical design and analysis services that are just a phone call away. Be it a large, multi-disciplined project or just short term assistance, 4ID will work with you to meet your goals.

At 4ID

We perform the engineering work at our own facilities using our own resources and manpower, saving you the expense of a skilled workforce and specialized equipment. Our engineers work closely with your staff from the start of the project throughout the duration of the tasks to the successful completion of the job. Contact us to find out how you can benefit from our technical expertise and affordable rates.

Cost control

Pay only for the services you need, only while you need them. No infrastructure to purchase and maintain. No overhead costs. Rather than investing extensive resources in people and equipment to engineer your solutions, 4ID's services are a cost-effective alternative.
Access to expertise

Benefit from a highly qualified staff with experience in a wide range of disciplines. 4ID will complement your engineering know-how with our specialized capabilities.

Resource multuplier

Increase your engineering availability during periods of increased demand on your staff. 4ID provides additional resources to assist your company during busy times. We will make an excellent extension to your staff.

Competitiveness

Improve the performance of your products by accessing advanced engineering tools. Determine your product's potential and gain confidence to open up new applications and expand into new markets. We will identify design improvements to increase your product's effectiveness.

Reduce development cycle

Reduce the time-to-market by replacing resource intensive trial-and-error methods with engineering analysis and simulation. This will shorten your timeline and optimize your product.

A true partner

4ID provides support through all stages of the product cycle; from assistance during the proposal effort, through the development process, to detailing and manufacturing drawings and continuing with support for product updates and improvement.